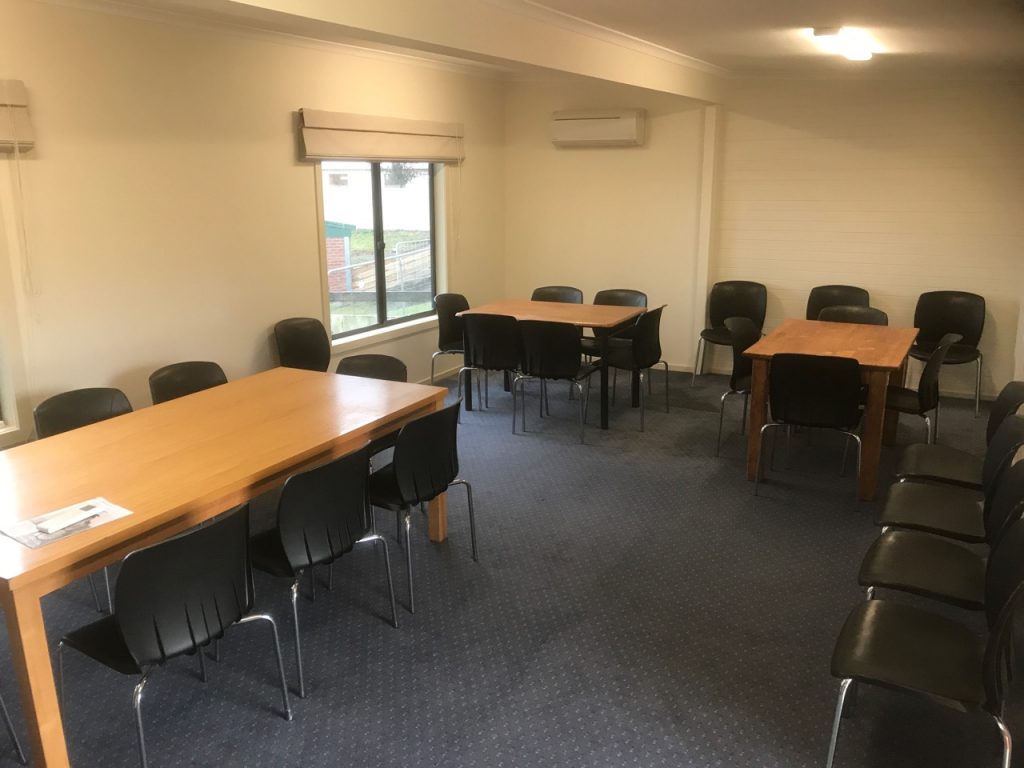 MEETING ROOM FOR HIRE
The Kingston Mens shed has recently renovated a small building next to the shed, known as 'The Lodge'. It is now available for hire and is ideal for groups of up to 30 people who need a convenient, comfortable place to hold a meeting in the Kingston area.
The Lodge is freshly decorated, has a new heat pump, tables and chairs and has a kitchen and disabled toilet next to the main meeting room. There is seating for up to 30 patrons and kitchen facilities include a fridge, sink, kettle, crockery and utensils, etc.
There are varying hire charges, depending on circumstances. Daytime or evening meeting hire is available upon application.
Anyone interested in hiring the facility should contact Paul Chatterton via email:
or mobile: 0408996965.